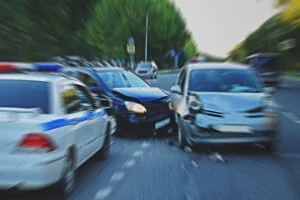 Car accidents in Holt, MI, are dreadful, highly inconvenient, and a major source of discomfort. If you have been one, we understand that you're in a lot of pain and probably need help getting compensation so that you can settle your medical bills and provide for your family.
No one should have to suffer because another road user was negligent. If you're wondering if you're eligible to collect some damages, you can speak to an experienced Holt car accident lawyer at White Law PLLC.
As a nationally recognized personal injury law firm in Michigan, we have helped many injured victims, and have been successful because we value our clients. We work hard to calculate and determine the losses and damages you've suffered to get all the compensation you deserve. Let's help you get started on recovering your damages today.
Identifying the Compensation that You Can Pursue in a Holt Car Accident Case
Depending on your situation, you may be able to access and recover one or more of the following damages:
Medical treatment costs including emergency room visits, tests, scans, consultations with surgeons, medical transport, physical therapy, and other hospital-related expenses

Home or vehicle modifications to aid accessibility – this is important if the injured victim needs to use any form of assistive device for their mobility

Property damage – this typically covers repairs or replacement

Wage loss and diminished capacity to earn an income – Michigan's work loss benefits allow you to access up to 85 percent of your gross income for up to three years. Also, this has a maximum monthly limit that's reviewed annually.

Extra out-of-pocket costs such as home maintenance services, in-home care, and any other additional expenses

Pain and suffering – these are hard to compute and often require the expertise of an experienced car accident lawyer in Holt, MI

Mental anguish and emotional distress – covers all the emotional turmoil and mental stress that the injured person and/or their loved ones undergo because of the accident
Unless you have legal experience and knowledge, it's often difficult to determine the damages you can seek, as well as the compensation you can recover. This is because some of these damages like emotional anguish are not so straightforward or easy to calculate.
But, you still have to attach monetary value to these damages. And unless you know how to calculate the value like our car accident lawyers do, you'll need help figuring out how much you can request as compensation.
Your Fight Is Our Fight
What if You Lost a Loved One in the Auto Collision?
Losing a loved one in a car wreck is tragic and very painful. There are no words to describe the heartache that you're likely feeling right now. And even though no amount of money can bring them back, it is important to make the at-fault party pay heavily for their negligence.
Nobody should get away with taking someone else's life because they were careless. They should be made to deal with the consequences of their actions.
Yet, in far too many circumstances, family members and dependents have been left to fend for themselves and deal with the often overwhelming debt brought on by the cost of treatment and other expenses they had to make while their loved one was in the hospital, fighting for their life.
File a Wrongful Death Claim
Don't let that debt and pain overwhelm you. Our car accident lawyers in Holt, MI can file a wrongful death claim against the defendant. This claim allows the deceased's dependents to collect compensation and recover certain damages. These include:
Medical expenses up to the moment the loved one died

Funeral and burial expenses

Loss of inheritance or legacy

Loss of future income

Pain and suffering endured by the dependants

Loss of service, support, and community

Loss of companionship if they were married
These are just some of the damages that you may be able to recover with our car wreck lawyers' help. While we understand that you may be reluctant to start this process, the reality is that the repo man or debt collector doesn't care. If they have to repossess things like your car or foreclose on the house to cover their debts, they will.
A wrongful death claim will help you recover all of these damages so that you can move forward free of financial debt. Don't wait until it's too late. Our auto accident lawyers are here to help you through this very trying time by guiding you through the claims process.
We know how to get our clients the results they need in the toughest legal arenas.
Can You Still Recover Compensation if You Are Partly Responsible for the Car Crash?
Yes, that's possible. But it largely depends on the degree to which you were liable. Michigan's comparative negligence rule allows traffic collision victims who are partly liable to collect compensation.
However, this is contingent on you carrying personal injury protection (PIP) insurance and your coverage limits. It is illegal to drive without auto insurance in Michigan. Whatever your coverage limit, you can file a claim with your insurance provider and also do the same with the other party's insurance company.
Your Compensation May Be Reduced
Once a certain settlement amount has been awarded, you'll get your compensation minus the degree of your liability. For instance, if a settlement of $100,000 was awarded, but it was determined that you were 40 percent responsible for the auto crash, you would receive only $60,000.
Remember that because Michigan is a no-fault state, insurance companies will likely try to push as much of the blame on you as possible. Our car accident attorneys in Holt, MI, will fight to reduce your degree of liability and prevent the insurance companies from allocating more responsibility to you.
We know how important this compensation is to your emotional, financial and physical well-being. We'll work hard to get you a settlement covering your debts and other costs.
We understand that you may be going through a difficult situation and we are ready to help however we can.
Hire an Experienced Holt Car Accident Lawyer
It is important to understand the compensation options available to you after a car crash. Having full knowledge of your entitlements and recoverable damages means that you will likely get all the money that you deserve from the injury claim.
A Holt car accident lawyer from White Law PLLC can work with you, provide sound legal counsel and representation and guide you through the claims process. While many auto wreck injury claims are often settled out of court, our auto accident lawyers have comprehensive trial law experience to fight for you in court if that happens.
Contact White Law PLLC today for a free consultation and begin the process of recovering your compensation.
We're Experienced. We Care.
We Exceed Client Expectations.