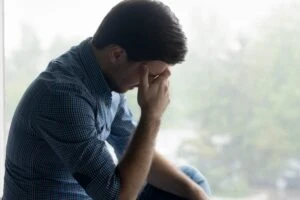 Making your own choices about what constitutes justice is one of the most empowering things a survivor can do. Many find closure through the pursuit of legal action. To simplify matters, choose a lawyer who concentrates on cases involving clergy abuse.
White Law PLLC can help you develop a solid case against the clergy member who sexually abused you. We can advise you, provide support, and empower you to confront those who allowed this to happen.
The search for legal representation can feel overwhelming to a victim of clergy abuse. We understand how difficult it can be to tell a law firm or a judge about the abuse you suffered. However, a knowledgeable and sympathetic Pontiac clergy sexual abuse lawyer can make the process easier.
Clergy Abuse Survivors Deserve Sensitive, Compassionate Legal Representation
Victims of clergy sexual abuse can benefit greatly from the counsel of an attorney experienced in civil matters involving such abuse. Victims may find it difficult to confide in others, especially when authoritative people like members of the clergy are involved.
Compassionate legal representation gives survivors comfort that actions are being taken to combat such heinous crimes. If you decide to take your matter to court, having a skilled attorney prepare your case can provide you with the confidence you need to make a stand.
White Law PLLC has helped hundreds of clergy sex abuse survivors to walk through their paths to healing, confront their abusers, and see that justice can be done.
Your Fight Is Our Fight
Why Do I Need a Lawyer if I'm Filing a Clergy Sex Abuse Civil Case in Michigan?
Clergy sexual abuse cases are emotionally and procedurally complicated, making it imperative to have legal representation from someone with experience in such matters.
Seeking legal counsel is essential if you or a loved one has been a victim of sexual abuse at the hands of a priest. We know how local laws apply to your circumstance and use this knowledge to pursue the highest amount of compensation or retribution against the guilty parties.
In order to help victims choose the appropriate course of action for justice, a clergy sex abuse lawyer in Pontiac can help you understand your options and potential outcomes.
We're not just lawyers. We're passionate advocates who will ensure that your voice is heard and your rights are protected.
I'm Not Sure I'm Ready to Take Legal Action
Victims of clergy sexual abuse must weigh many factors when deciding whether to pursue legal action against their abusers and the systems that supported them. Your choice is a deeply personal one, and no single response is right for everyone.
If you have questions about your legal options, a lawyer who focuses on situations of sexual abuse by priests can help.
Filing a claim for sexual abuse compensation can help certain victims. There are a number of benefits to filing a lawsuit, including:
Taking action against sexually abusive church leaders by making them accountable
Obtaining financial restitution from the offending party
Addressing any possible cover-ups or systemic failures
Making the effort to stop the abuser from harming other people
The liberating experience of making the truth known
The Pontiac clergy sex abuse attorneys at our firm have helped many survivors to speak out. We have held powerful religious organizations accountable and affected change. Our lawyers know the difficult choice you are making, so we work to minimize your contact with your abuser and help you prepare.
We understand that you may be going through a difficult situation and we are ready to help however we can.
When is it too Late to File a Clergy Sex Abuse Claim?
In general, damage claims for victims of clergy sexual abuse in Michigan must be filed within three years of discovering a clergy sex abuse-related injury or before the age of 28, according to MCL 600.5851b.
However, It's crucial to know that we may still be able to help you even if it's been more than three years since the abuse occurred or if you're older than 28. Reach out to a clergy sex abuse attorney in Pontiac, MI, to learn how we may be able to help.
You will always work directly with your attorney throughout your case.
Who Can You Help?
The attorneys for clergy sex abuse claims in Pontiac can help the victims of sexual abuse whether they are:
Parents of sexually abused children or minors
Minors who have been abused by clergy
Adults who were abused as children
Adults who have been sexually abused by members of the clergy
You are not limited by the church or religious organization when filing a case. Church sex abuse happens in many different institutions. We can help you regardless of faith. Some of the religious institutions that have been named in lawsuits include:
A Civil Claim is Different From a Criminal Case
There are two types of cases that can be filed against the abuser in a clergy sex abuse claim. They are:
Criminal Case
In a criminal matter, the prosecutor brings a criminal charge against the abuser. The defendant may face probation or jail time if proven guilty in a criminal prosecution. If the court orders the defendant to compensate the plaintiff, only then will the victim (plaintiff) receive compensation.
Civil Claim
In a civil matter, you, the plaintiff, file a civil claim for damages to compensate you for your losses and injuries. The defendant in a civil proceeding must compensate you if the defendant is found to be at fault. The jury settles on an award amount. Any harm resulting from the abuse is compensated for by the award.
This type of assault can result in both civil and criminal proceedings. If your abuser has already been found guilty in a criminal trial, it can make your civil claim easier. A Pontiac clergy sexual abuse attorney can listen to the details of your situation and advise you on the best course of action.
For a Free Consultation, Please Contact Our Clergy Sex Abuse Lawyers in Pontiac, MI
White Law PLLC is well-known for its advocacy on behalf of victims of sexual abuse at the hands of clergy.
With the foresight and resources to take on powerful adversaries who failed to safeguard children and victims, our clergy sexual abuse attorneys have recovered hundreds of millions of dollars in compensation for our clients in single-victim and multi-victim cases.
We're Experienced. We Care.
We Exceed Client Expectations.