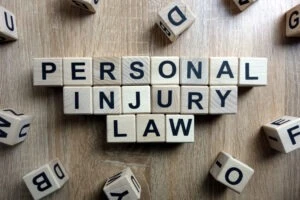 Were you hurt in an accident in Ann Arbor, Michigan? In this situation, our team at White Law PLLC, can review your legal options with a free consultation. In addition, we can help you go over options to secure compensation for your medical bills, lost wages, and mental anguish.
Protect your legal right to compensation after you've been injured due to someone else's negligence and find out more about how to build a claim with a personal injury lawyer in Ann Arbor, MI. We handle all aspects of your claim and back up our services with a reputation for success.
Why Hire an Ann Arbor Personal Injury Attorney After an Accident?
Some individuals wonder if they should contact a personal injury lawyer after an accident in Ann Arbor. While you can resolve some personal injury claims on your own, lawyers can provide you with:
Answers to complicated legal questions
Help if insurance agents try to deny your claim
Assistance if you're blamed for the accident
Advice as you decide how to resolve your claim
Our team strives to put clients first, listening to your needs with a free consultation. Then, if we decide to take on your claim, we offer you proven experience and solutions augmented by the newest technology. We also stand behind our history of success with personal injury claims.
Your Fight Is Our Fight
What Kind of Cases do Ann Arbor Personal Injury Lawyers Handle?
A personal injury attorney in Ann Arbor, MI, can step in to help you after any accident caused by another individual's negligent behavior. For example, you may reach out for legal help after a:
Motor vehicle accidents
Slip and fall accidents
Animal attacks and dog bites
Defective product injuries
On-the-job accidents
Once you reach out for help, a lawyer can assess your situation and provide you with information about the possibility of moving forward with your claim. We may even offer assistance after a hit-and-run.
What Is Negligence for a Personal Injury Claim?
As we mentioned, you may secure compensation for accidents caused by someone else's negligence. Individuals display negligence when they:
Owe you a duty of care
Breach their duty of care
Cause your injuries
For example, business owners have a duty to remove hazards from their property in a timely manner to provide safety for customers and employees. If a business owner knows of a spill and fails to clean it up, this often represents negligent behavior.
We know how to get our clients the results they need in the toughest legal arenas.
What Compensation do You Get After an Accident in Ann Arbor?
The individual who caused your injuries through negligent behavior may have to cover your losses. A personal injury lawyer may help you take steps to secure funds to cover your:
Medical expenses and rehabilitation costs
Fees for therapy
Lost wages and income
Pain and suffering
Diminished quality of living
Personal injury attorneys can assess the losses you sustained due to the accident. Our team understands that insurance agents may try to avoid covering all your losses.
They may attempt to minimize the severity of your injuries or even blame you for what happened. Fortunately, our personal injury lawyers can step in to assist you, standing up for you against powerful insurance companies.
How Much Compensation do You Get for Your Injuries?
Not everyone hurt in an accident in Ann Arbor receives the same amount of compensation for their losses. For example, someone with several broken bones may receive more financial aid than someone with a severe sprain.
We look into the losses you sustained and track all your injuries. In addition, we track your medical expenses and other losses while you focus on your recovery.
We understand that you may be going through a difficult situation and we are ready to help however we can.
What Other Services do Ann Arbor Personal Injury Lawyers Offer?
Ann Arbor personal injury attorneys adjust their services to fit your unique needs. Depending upon the facts of your case, our team may:
Identify at-fault parties
Negotiate with insurance agents
Handle all paperwork and administrative tasks for your claim
Investigate all aspects of your claim
Represent you at trial or settle your claim out of court
Investigations into personal injury cases can vary around Ann Arbor. Our team may:
Review accident reports
Go over your medical records
Check out on-site surveillance
Work with expert witnesses such as medical professionals
We understand the value of personalizing your case and consider all your options to secure funds to cover your losses.
You will always work directly with your attorney throughout your case.
How Long Can You Wait to File a Personal Injury Claim?
Generally, you have three years to file a personal injury claim from the time of your accident under Mich. Comp. Laws § 600.5805. After this period of time, Michigan's statute of limitations expires, and you no longer have a chance to file an insurance claim.
However, Michigan sometimes gives individuals in Ann Arbor less time to move forward with a claim. Therefore, the professionals recommend that you contact a lawyer immediately after your accident to discuss your window of opportunity to move forward with a legal claim.
What do Ann Arbor Personal Injury Attorneys Charge?
Personal injury lawyers serving Ann Arbor and throughout Michigan set different rates for their services. The majority of firms change on a contingency fee basis, meaning you only pay legal fees after they resolve your claim.
Lawyers generally receive a percentage of your final settlement or verdict for their services. We can discuss our pricing when you contact us for a risk-free consultation.
Talk to Us After an Accident in Ann Arbor, MI
You can get in touch with an Ann Arbor personal injury lawyer by reaching out to our team at White Law PLLC. We serve individuals hurt by the negligent actions of other people or companies.
Find out more about the strategies we use for cases like yours by calling us or completing our online contact form.
We're Experienced. We Care.
We Exceed Client Expectations.