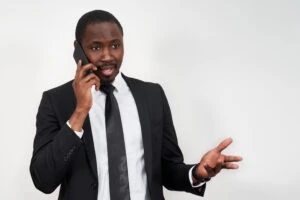 Handling business disputes and injustices outside of the workplace can be incredibly frustrating and time-consuming. Fortunately, the civil and business litigation attorneys at White Law PLLC can help you handle any legal issues you run into in your personal and professional dealings.
A Detroit Civil Litigation attorney from our firm can represent you in nearly any type of non-criminal legal proceeding. They'll leverage their impressive negotiation and litigation skills to reach an outcome that works for you.
Our Detroit Attorneys Can Take On a Variety of Civil Litigation Cases
Most people would rather settle a dispute themselves than involve a lawyer, but some issues require legal counsel to resolve favorably. A civil litigation lawyer in Detroit can offer the advice and advocacy you need to get the desired result.
Our attorneys can assist you with disputes, torts, and issues in a number of different areas, including:

Business

Employment

Real estate

Product liability

Civil rights

Environmental justice

Landlord and tenant rights
Your Fight Is Our Fight
How a Civil Litigation Attorney From Detroit Can Help You
Your lawyer will start by offering you a free consultation. They'll take time to listen and understand the situation you're in. Once they have a firm grasp on your legal issue, they'll tailor a plan of action that suits your unique needs.
At White Law PLLC, we operate as a client-centered firm, which means our clients are our number one priority. Once your lawyer has created a strategy for your case, they'll focus all of their efforts and resources on executing it.
Depending on the nature of your case, a Detroit civil litigation lawyer may perform any of the following services:

Interview clients and witnesses

Conduct an investigation

File an appeal

Draft a complaint

Draft a claim

Negotiate a

settlement

Assist mediation

File a court motion

Represent you in court

Offer helpful advice



We're not just lawyers. We're passionate advocates who will ensure that your voice is heard and your rights are protected.
Settling Insurance Disputes
Has an insurance company denied your claim or refused to pay you the money you're owed? If the answer is "yes," our civil litigation lawyers in Detroit are prepared to go after them and demand the compensation you deserve.
Our team takes a comprehensive approach against insurers that fail to compensate honest claimants. We'll gather all the evidence related to your case and make a compelling argument as to why your policy should cover the losses you've endured.
Your lawyer won't give up until they've negotiated a settlement that covers all of your monetary and non-monetary losses, including medical expenses, lost income, property damage, mental distress, and pain and suffering. If the insurance company fails to listen to reason, your attorney may take your case to court.
We know how to get our clients the results they need in the toughest legal arenas.
Statute of Limitations for Civil Litigation in Detroit
If you need to file a claim for fraud, defamation, rent collection, or another civil matter, you might have to do so within a certain period of time. That's because some types of civil litigation cases must abide by Michigan's statute of limitations.
For instance, Michigan Legislature §600.5807(8) states that breach of contract claims must be filed no later than six years after the alleged breach. Some cases have an even short statute of limitations. Take Michigan Legislature §600.5805(7), for example. This statute requires that victims of libel and slander file a claim within one year from the day they were defamed.
Different cases have different state-imposed filing deadlines. A civil litigation attorney from our team in Detroit can educate you on the statute that applies to your claim. They'll also do their best to submit paperwork and file court motions within the appropriate time frame.
You will always work directly with your attorney throughout your case.
We're Different From Other Civil Litigation Firms
Our founding attorney, H. James White, has received numerous accolades and was recently named one of Law360's 2022 Titans Of the Plaintiff's Bar. We don't receive recognitions and awards by chance; we work hard to address the needs of our clients.
While putting our clients ahead of ourselves might not seem like a novel idea, it's what has set us apart from other firms, along with:
Impressive Results
The civil litigation lawyers from our office in Detroit have delivered outstanding case results for countless clients. While we can't guarantee that your case will end as well as theirs, we promise to bring the same level of commitment to your claim as we do with every claim we take on.
Community-Oriented Mindset
Our attorneys believe that fostering a strong community within our areas of service is the key to leading Michigan into a brighter future. But don't take our word for it; see what the people of the great lakes state have to say about our firm by visiting our testimonials page.
Cutting-Edge Technology
In this technology-driven era, law firms without access to state-of-the-art tech aren't able to achieve the same results as those with cutting-edge hardware and software. Our Detroit civil litigation attorneys use mobile devices, tablets, and cloud-sharing programs to enhance connectivity with our clients.
Using modern technology is also part of our initiative to contribute to a healthy and less polluted environment. Our new tech has allowed us to begin transitioning to a paperless firm, which will include reducing our waste and impact on the environment.
Contact Our Detroit Civil Litigation Lawyers Today
Getting started on your civil litigation case soon will give your attorney the time they need to make necessary preparations and file motions before Michigan's deadline. Contact us today to find out if we can take on your case.
If we're able to help you, a Detroit civil litigation attorney from our firm will get started on your case right away. They'll create a game plan for your case designed to suit your unique circumstances and give you the best chance to achieve a positive result.
We're Experienced. We Care.
We Exceed Client Expectations.