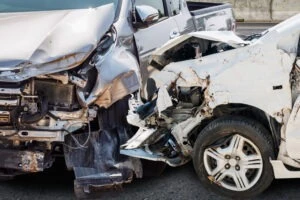 Do you know how easily a truck accident can happen? It can happen as easily as any other motor vehicle accident for the same reasons. You do not know what state of mind the truck driver is in when operating a truck. You do not even know if they have been properly trained to operate a truck.
You have several legal options when a truck driver's negligence has caused you serious harm. You can file a claim with their insurance company or a personal injury claim. Whatever you decide, a Haslett truck accident lawyer can help you fight for the justice you deserve. Learn how a Haslett truck accident lawyer from White Law PLLC, can help you.
Types of Truck Accidents
Because trucks are more difficult to operate than cars, they must be handled properly. Truck drivers must brake longer distances and use additional space when driving on roadways. Truck drivers failing to follow the necessary procedures can cause several truck accidents. Some common truck accidents include underride crashes, rollovers, wide turn accidents, jackknife, and more.
Underride Accidents
This truck accident happens when a car continues to slide underneath the trailer of a truck. This is one of the deadliest truck accidents because it can lead to instant death. As the car continues to slide underneath, its top can slide off.
Rollover Accidents
This accident happens when a truck flips on its side. It often happens when a truck driver turns too quickly on a curve or ramp. If the truck is carrying heavy cargo, that can increase the chances of a rollover accident.
Wide Turn Accidents
This accident happens when truck drivers fail to judge their space accordingly before turning. Trucks need additional space before making a turn. When truck drivers decide to turn in tight spaces, they end up hitting other cars and pedestrians.
Jackknife Accidents
This accident happens when a truck fails to slow down before braking or to come to a complete stop. The rig will fold at a 90-degree angle while the trailer moves. Just like a wide-turn accident, other cars can get seriously damaged from this accident.
Rear-End Accidents
This accident happens when a car strikes the trailer of a truck from behind. Although a driver can cause this accident, this accident can also happen if the truck driver brakes suddenly without any warning.
Your Fight Is Our Fight
The Harm Caused to Other Drivers in Haslett Truck Accidents
Any truck accident is dangerous for other drivers. When truck drivers lose control of their vehicles, it can cause serious damage to drivers and passengers. Even if you are lucky to survive a truck accident with your life, it is more likely for your body to experience serious injury.
You could suffer from traumatic brain and spinal cord injuries – injuries that you cannot bounce back from easily. Just like any other accident, a truck accident is preventable. The person responsible for your accident must endure the consequences of their actions. When you speak with a reputable truck accident lawyer in Haslett, you can learn more about the kinds of injuries that may develop in your unique circumstances.
At White Law PLLC, we focus on helping you with all aspects of your damages. We connect you with medical and other experts who can advise you on the potential future effects of your truck accident. We meet with you at home, the hospital, or in our office to begin helping you right away.
We know how to get our clients the results they need in the toughest legal arenas.
Other Liable Parties in Truck Accidents
Truck drivers are not the only liable parties in truck accidents, which is why they're often complex cases. In some cases, it is discovered that the truck driver is a small part of your accident. You may find that larger parties like the trucking company, the truck manufacturers, and the shippers played a role in your accident.
Unfortunately, the more people that are involved in your truck accident, the less likely other parties want to be found liable for your accident. You need a truck accident lawyer to help you hold each party liable for your accident.
We understand that you may be going through a difficult situation and we are ready to help however we can.
Why You Should Talk to a Haslett Truck Accident Lawyer
Your truck accident lawyer can assess your case and determine the best strategy for success. You need a truck accident attorney in Haslett, MI, that knows how to prove the negligence of each party involved.
Truck accident attorneys are skilled in the causes of truck accidents. If the accident was caused by driver negligence, a truck accident lawyer would know how to hold the truck driver responsible.
If the truck driver were inexperienced and should not have been hired, the truck accident lawyer would know how to hold the trucking company liable. If a defective truck part was the main cause of your accident, a Haslett truck accident attorney could prove the negligence of the truck manufacturer.
Investigating the Truck Accident
Truck accident lawyers are skilled in investigating truck accidents. They can use their resources to build the strongest case for your claim. Truck accident lawyers can even go as far as recreating the truck accident using different technologies.
Other documentation that truck accident lawyers can use are copies of your medical records, witness testimony, accident reports, and copies of the truck driver's cell phone records. Talk to our truck accident lawyers about your injuries today.
Reaching a Fair Settlement
Truck accident lawyers can also guide you on how to reach the best outcomes for your claim. Even though your truck accident claim could proceed to a trial, it is more likely that it could result in a settlement.
This is great news if you want to receive your compensation as quickly as possible. But it doesn't mean that it is the easiest option. Insurance adjusters will try to lowball you and force you to accept a bad settlement offer.
A truck accident attorney can prevent you from accepting a terrible settlement offer. Truck accident lawyers know the difference between a lowball offer and a fair settlement. They can negotiate a higher settlement for you and prove why you are entitled to compensation. Even if insurance adjusters want to threaten you with a trial, truck accident lawyers will see right through it. They can even continue negotiations for a settlement throughout your trial.
You will always work directly with your attorney throughout your case.
Consult with a Truck Accident Attorney in Haslett, MI, Today
When you want to hold each party responsible for your truck accident, consult with a Haslett truck accident lawyer from White Law PLLC today. Contact us online, or call our office to schedule a free case evaluation.
We're Experienced. We Care.
We Exceed Client Expectations.