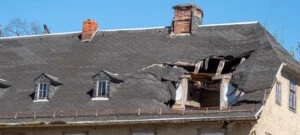 In Michigan and other states country-wide, keeping public spaces and private properties up to date is essential. Not only for personal safety but the safety of others. Injuries can occur if there are hazards, defects, or un-maintained equipment on properties.
If you or someone you know has suffered injuries on someone else's property, it's time for experienced professionals to step in. Speaking with our skilled personal injury attorneys, you can gain the knowledge and support you need to go forth with a case based on your injuries.
What Is a Premises Liability Claim?
Claims that fall under the premises liability category tend to stem from injuries that have resulted from property that isn't looked after properly. If something on a property isn't maintained or kept at a basic standard, injuries can occur. This is where premises liability comes into play.
The bottom line is that a minor building code violation can turn into serious injuries. And, if you find yourself in a situation where a lack of care on someone's property has put you at risk and severely injured you, it helps to have knowledgeable legal assistance on your side.
Your Fight Is Our Fight
Common Causes of Premises Liability Injuries
Premises liability cases can be complex at times due to the multitude of injury possibilities. However, there are common causes of injuries from an unmaintained property, which we will go over in detail below.
Slipping and falling

: These injuries could be due to various factors. If a building has wet floors, uneven tiles, or broken carpet, slips and falls could occur.

Malfunctioning equipment

: For example, if the building you are in has elevators, and they are not maintained properly, injuries can occur. If injuries do occur due to elevator malfunctions, then premise liabilities can be brought forth. Additionally, if escalators aren't working well, these injuries could fall under this category.

Electrical accidents

: Electrical injuries could occur when wires aren't looked after or faulty outlets. If they occur, serious injuries such as electrocution or electrical burns can occur.

Falling property

: If buildings or establishments are old and unkempt, ceilings, walls, or tiles can crumple and fall, causing injuries. Injuries that occur from situations like this can affect the brain or spinal cord.
All in all, any situation you can imagine can occur on other properties, and countless injuries can be sustained as a result. Luckily, there are laws in place and a strong legal system that can look out for victims such as yourself.
We're not just lawyers. We're passionate advocates who will ensure that your voice is heard and your rights are protected.
Michigan's Premises Liability Laws
In order to file a successful but legal lawsuit, you will first need to ensure that you were legally on someone else's property and were injured due to dangerous conditions that were ignored. With the help of our skilled law team, we can gather the needed evidence, such as incident reports, photographs, and video surveillance from the scene of the accident.
In Michigan, property law is a bit more complex, and laws state that just because you were injured on a property you were legally on doesn't necessarily mean that you are able to sue the owner. Things can sometimes get tricky in situations like these.
These laws, more specifically Michigan premises liability laws, state that business and property owners can only be held liable if two cases are present. These cases that must be present are:
The risk of harm was unreasonable

Those in charge of this property knew that under normal conditions and property maintenance, no injuries or damage would have been done to others.
In order to win a Michigan premises liability case, your lawyer will need to prove both elements are present. This type of statute functions under a duty of care that many states follow when personal injuries occur.
We understand that you may be going through a difficult situation and we are ready to help however we can.
Damages You Can Seek From Premises Liability Claims
Upon speaking with a lawyer and establishing a backing for your premises liability case, you will be able to settle on a compensation amount. Settlement amounts vary in all legal claims, and there is no average settlement amount that the majority gets awarded.
In cases where the defense argues comparative negligence, things are a bit trickier. And this defense will sometimes affect the overall settlement amount. When comparative negligence is argued, the victim was also at fault for their injuries.
In these types of situations, the jury will ultimately decide if there is enough evidence to rule comparative negligence. This will really rely on the evidence presented on both sides of the case.
Generally, recoverable damages can be awarded to you, which means that all things you have lost with a monetary value can be compensated for. For example, recoverable damages could be anything from medical bills and lost income to basic financial losses due to your injuries.
You will always work directly with your attorney throughout your case.
Speak With Our Skilled Team of Premises Liability Attorneys in Michigan Today!
In Michigan, the time frame to file a legal claim for premises liability is within three years of the injury. This is why it's important to speak with our attorneys at White Law as soon as possible. When you do so, you are able to begin your claim as soon as possible and avoid any unnecessary stressors.
If you have further questions about your case or if you are looking for more information about premises liability law, don't hesitate to contact us today. We will be on your side from the first conversation until you are fully compensated for all that you lost.
We're Experienced. We Care.
We Exceed Client Expectations.