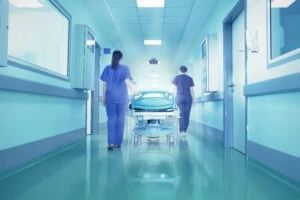 Are you wondering if it's possible to sue Amazon if you're involved in a truck accident? Look no further.
In this article, we will explore the legal considerations and potential liabilities that Amazon may face in truck accident cases. We will also discuss the steps you should take if you find yourself in such a situation, as well as your options for seeking compensation and when to hire a truck accident lawyer.
Keep reading to learn more about your rights and legal options.
Understanding Amazon's Delivery Network
Amazon's delivery network is vast and complex, allowing for efficient and widespread distribution of goods. With a fleet of trucks, vans, and even airplanes, Amazon ensures that packages are delivered to customers in a timely manner. The network is designed to optimize delivery routes, reducing transit times and improving efficiency.
Amazon's delivery drivers are responsible for transporting packages from warehouses to customers' doorsteps. These drivers are often contracted through third-party delivery companies, which means that they are not directly employed by Amazon. In the event of a truck accident, it may be possible to sue the driver or the delivery company for negligence.
However, suing Amazon directly may be challenging, as they typically argue that they are not responsible for the actions of their contracted drivers.
Your Fight Is Our Fight
Legal Considerations in Truck Accident Cases
Legal considerations in truck accident cases often involve determining fault and liability. When it comes to suing Amazon for a truck accident, there are several factors to consider. Here are five key points to keep in mind:
Driver negligence:

Was the Amazon truck driver responsible for the accident due to negligence, such as speeding or distracted driving?

Vehicle maintenance:

Did Amazon properly maintain and inspect their trucks, ensuring they were in safe operating condition?

Employer liability:

Can Amazon be held responsible for the actions of its truck drivers, as they are employees of the company?

Contractor relationships:

If the truck driver was an independent contractor, it may be necessary to examine the contractual agreements between Amazon and the contractor.

Product liability:

If the accident was caused by a defect in the truck or its components, Amazon may be held liable for supplying a faulty product.
Considering these factors can help determine the potential for a successful lawsuit against Amazon in a truck accident case.
Potential Liabilities for Amazon in Truck Accident Cases
Considering potential liabilities in truck accident cases involving Amazon, it's important to assess factors such as driver negligence, vehicle maintenance, employer liability, contractor relationships, and product liability.
When it comes to driver negligence, Amazon could be held responsible if the driver was an employee acting within the scope of their employment.
Additionally, if the accident was caused by a lack of proper vehicle maintenance, Amazon could be liable for failing to ensure the trucks were properly serviced.
Employer liability could also come into play if Amazon failed to adequately train or supervise its drivers.
Furthermore, Amazon's relationships with contractors could impact liability, as the company may be held responsible for the actions of its contractors.
Lastly, if the accident was caused by a defective product being transported by an Amazon truck, the company could be held liable for product liability.
We know how to get our clients the results they need in the toughest legal arenas.
Steps to Take If You're Involved in a Truck Accident with an Amazon Vehicle
First, if you're involved in a truck accident with an Amazon vehicle, it's important to prioritize your safety and the safety of others involved. Here are the steps you should take:
Check for injuries: 

Make sure everyone involved is okay and call for medical help if needed.

Contact the authorities:

Report the accident to the police and provide accurate details of what happened.

Document the scene:

Take pictures of the accident, including the damages to both vehicles and any road conditions that may have contributed to the accident.
Remember, it's crucial to gather as much evidence as possible to support your case. After ensuring everyone's safety, consult with an experienced personal injury attorney who can guide you through the legal process and help you understand your rights.
You will always work directly with your attorney throughout your case.
Steps to Take After an Accident With an Amazon Truck
If you choose to file a lawsuit against Amazon, here is the process you will have to follow to give you the best chance at success.
Document the Accident:

Immediately after the accident, if you're able, take clear photos of the scene. This includes pictures of all involved vehicles, skid marks, road conditions, and any visible injuries. Ensure that a police report is filed. This official documentation can be crucial evidence in your lawsuit.

Gather Witness Testimonies

: Approach anyone who might have seen the accident. Request them to provide a written or recorded statement detailing what they observed. Note down their contact information for potential future reference.

Maintain Medical Records and Financial Documentation

: Secure copies of all medical records pertaining to injuries sustained from the accident. Make a folder containing all bills associated with the accident. This should include medical bills, medication receipts, therapy costs, and evidence of lost wages or other financial impacts.

Consult a Lawyer

: Before proceeding further, it's crucial to consult with an attorney who has experience in personal injury claims, especially those involving larger entities like Amazon. They can provide invaluable guidance, handle necessary legal paperwork, and ensure you're navigating the legal process correctly.
Potential Challenges and the Importance of Legal Representation
Hiring a lawyer is essential due to the potential challenges involved and the importance of having legal representation in your personal injury claim against Amazon.
When it comes to suing a giant corporation like Amazon for a truck accident, there are several factors that can make the process complex and overwhelming.
First, Amazon has a team of skilled attorneys who will aggressively defend their interests. They will try to minimize their liability and pay you as little as possible.

Additionally, gathering evidence and proving negligence can be challenging, especially when dealing with a large company with vast resources.
A lawyer experienced in personal injury cases against corporations like Amazon can navigate these challenges and fight for your rights. They will ensure that you receive fair compensation for your injuries, medical expenses, and other damages caused by the truck accident.
Have Questions? Contact a Truck Accident Attorney Today
If you find yourself involved in a truck accident with an Amazon vehicle, it's important to take immediate action.
Gather evidence, seek medical attention, and consult with a personal injury attorney to understand your legal rights. Our team stands ready to support you, so contact us today if you have questions.
While suing Amazon for a truck accident can be complex, it's possible to hold them accountable for any negligence on their part. We can help you do that.
We're Experienced. We Care.
We Exceed Client Expectations.