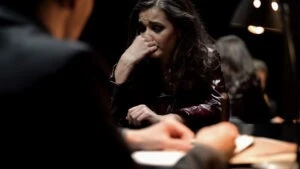 If you or somebody you love has been charged with a crime in Lansing, Michigan, you need to speak to an experienced attorney as soon as possible.
Whether you are facing charges of drunk driving, drug offenses, white collar crimes, or violent crimes, the Lansing criminal defense lawyers at White Law PLLC have the experience necessary to conduct a complete investigation into your case. Our goal is to analyze every aspect of the charges against you and work to formulate a solid defense on your behalf.
Choose White Law PLLC for Your Case Criminal Defense Case in Lansing, MI
When facing any kind of criminal charge in Lansing, you need to turn to a team with proven history in the courtroom. White Law PLLC is going to stand by your side. Among the many reasons to choose our firm include:
We offer completely free consultations for your case in order to review all options available based on the charges you are facing.
We will bring more than 60 years of combined legal experience helping clients throughout Michigan to your case.
Our law firm has been named Top 100 in Michigan by National Trial Lawyer, and our high Google ratings attest to the value we bring to our clients.
Your Fight Is Our Fight
What to Do Following an Arrest
If you have been arrested, taking certain steps to protect your legal rights is important. The following is a list of what you should do in the event of an arrest:
Don't resist
Be polite
Keep quiet
Consult an attorney
Don't Resist
Remain calm and do not resist arrest or try to flee the scene. Resisting arrest can lead to additional charges, so it is best to remain compliant with law enforcement officers.
Be Polite
In addition to not actively resisting arrest, you should also avoid arguing with police and remain as polite as possible. Depending on the police officer, the seriousness of the criminal offense for which you were arrested, and the evidence against you, being polite could help with getting you released without a charge.
Even if your case does move forward, you may receive more leniency as things progress.
Keep Quiet
When you are read your Miranda rights during an arrest, one of the rights the arresting officer will inform you of is your right to remain silent. Exercising this right can be critical to protecting you against a potential conviction. Regardless of whether you are guilty or innocent of the charge you face, anything you say can and will be used against you.
Consult an Attorney
Hiring a lawyer after an arrest is critical. You will be assigned a public defender if you can't afford legal representation. While these lawyers can be competent, they are generally overworked and will usually attempt to secure a plea deal for your case as quickly as possible so they can move on to the next file on their desk.
If you can afford to hire a skilled criminal defense lawyer in Lansing, MI, it will greatly improve your chances of beating the charges against you. Even if you do end up agreeing to a plea deal, the terms will likely be much better when negotiated by an attorney at our firm than if you are represented by a public defender.
We know how to get our clients the results they need in the toughest legal arenas.
What Will an Attorney Do to Help With Your Lansing Criminal Case?
Regardless of the crime the person has been accused of, a skilled criminal defense attorney in Lansing will provide invaluable assistance for the case. Your attorney will have a thorough understanding of the laws related to your charges and will be able to work with prosecutors to get the charges against you reduced or even dismissed.
Importantly, a criminal defense attorney will conduct their own investigation into your case in order to determine exactly what happened.
We understand that you may be going through a difficult situation and we are ready to help however we can.
Steps Taken After a Crime Has Been Committed
After a crime has been committed, there are several steps that will be taken by law enforcement and the prosecutor's office in an attempt to convict someone of the crime. Knowing what to expect can help you prepare yourself for what's to come if you have been arrested.
Once police are aware that are crime was committed, the steps that will likely be taken in the case include:
Criminal investigation
Arrest
Filing Charges
Arraignment
Plea bargaining
Preliminary hearing
Trial
Post-trial motions
Sentencing
When you hire an experienced criminal defense attorney in Lansing, Michigan, they will make sure you understand how each step is likely to proceed so that you can best prepare yourself. Knowing what to expect will help ensure you are not caught off guard and give you the best chance of beating the charges against you.
You will always work directly with your attorney throughout your case.
Criminal Charges Can Result in Serious Consequences in Lansing, MI
A person can face three levels of offenses in the state of Michigan: civil infractions, misdemeanors, and felonies. Various offenses can be found inside state law, municipal ordinances, or administrative codes. In general, misdemeanors and felonies can have significant consequences on a person's life.
Misdemeanors in Lansing, MI
A misdemeanor is less severe than a felony, but these charges can still dramatically affect a person's life. These offenses are defined as state law violations or violations of local ordinances that are punishable by shorter periods of incarceration in jail.
Many misdemeanor offenses in Michigan, including in Lansing, are punishable by up to 93 days in jail, fines of up to $500, and possible probation. More serious misdemeanor offenses carry up to one year in jail and fines of up to $1,000.
Felonies in Lansing, MI
A felony is defined as a crime that is punishable by more than one year in state prison. These charges are generally more serious than misdemeanor offenses and can result in a person losing their legal rights even after a sentence has been served, including a person's right to bear arms or obtain state licensure for certain occupations.
There are various categories of felonies In Michigan, with sentences ranging from a few years in prison to life imprisonment.
Getting Your Criminal Record Expunged
If you have been convicted of a crime, you may be able to get your criminal record expunged. Expungement is the legal process of removing a conviction from your criminal record, allowing you to start fresh. Getting your criminal record expunged can help with:
Getting a job
Finding housing
Taking out a loan
Avoiding social stigma
A criminal conviction on your record will show up whenever anyone runs a background check on you. Background checks are a routine procedure for potential employers, rental agencies, landlords, and lenders. While a criminal history will not automatically disqualify you in many cases, it certainly won't do you any favors in these situations.
Getting your record expunged will also decrease the chances of people in your social circle finding out about your conviction. With the ease of looking up a person's criminal history on the internet, the potential for a conviction to catch up with you is incredibly high unless you get your record expunged.
In some cases, getting a conviction stricken from your record could even restore your right to vote or own a firearm.
Contact a Lansing Criminal Defense Attorney Today
If you or somebody you care about has been charged with a crime in Lansing, contact a skilled criminal defense attorney as soon as possible. At White Law PLLC, our team has the experience you need to get through this. We will conduct a complete investigation into the charges against you in an effort to get them reduced or dismissed.
The stakes are too high to rely on the public defender, so contact our Lansing criminal defense attorneys for a free consultation of your case by clicking here or giving us a call.
We're Experienced. We Care.
We Exceed Client Expectations.