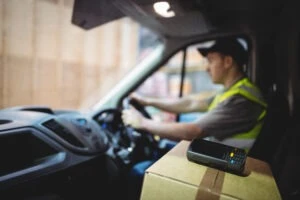 After a UPS delivery truck driver hits you, you need strong legal representation willing to fight for you. And at White Law PLLC, that's exactly what we do.
Our Lansing truck accident lawyers can help you gather evidence, file your claim, and build a case after you've been injured. We offer a free case evaluation to tell you what damages you could be eligible to receive.
When to File Your UPS Truck Accident Claim in Lansing
If you can, you should file your claim as soon as possible. However, according to Michigan's statute of limitations, you must file your claim three years after the accident. We always recommend filing as soon as possible because it can only benefit your claim and increase the compensation you may be entitled to.
If you don't file within three years, you'll no longer be entitled to recover compensation for your losses. To avoid losing the opportunity to recover damages, you can meet with our UPS accident attorney in Lansing, MI, and find out how long you have to file.
Your Fight Is Our Fight
Injuries You Can Recover Compensation for After a UPS Truck Accident
UPS truck accidents can lead to catastrophic injuries that can result in thousands of dollars of medical bills if you don't have legal help. But our team of UPS accident lawyers in Lansing, MI, can help you recover compensation if you've suffered any of the following injuries in the accidents:
Whiplash

: The abrupt collision in a UPS accident can force your head and neck to rapidly move back and forth, resulting in whiplash. This can lead to symptoms like neck pain, stiffness, headaches, and limited mobility.

Back injuries

: The impact during a UPS accident can cause various types of back injuries, such as herniated discs, sprains, strains, or fractures. These injuries can result in persistent pain, restricted movement, and potential nerve damage.

Fractures and broken bones

: The forceful impact of a UPS accident can result in fractures and breaks in different areas of your body, including your arms, legs, ribs, and pelvis.

Head injuries

: In a UPS accident, your head may strike a hard surface or experience a sudden jolt, leading to traumatic brain injuries (TBIs). These can range from concussions to more severe injuries affecting cognitive function, memory, and motor skills.

Soft tissue injuries

: Torn ligaments, sprains, strains, and contusions are examples of soft tissue injuries that can occur in a UPS accident. These injuries often cause pain, swelling, bruising, and limitations in your range of motion.

Internal injuries

: The forceful impact of a UPS accident can result in internal injuries, such as organ damage, internal bleeding, or harm to blood vessels. While not immediately apparent, these injuries can be life-threatening if not promptly diagnosed and treated.

Psychological trauma

: Involvement in a UPS accident can also lead to psychological trauma, including conditions like post-traumatic stress disorder (PTSD), anxiety, depression, and emotional distress. These psychological effects may require professional support and treatment.
We know how to get our clients the results they need in the toughest legal arenas.
What Can a UPS Accident Lawyer in Lansing, MI, Do for You?
A UPS accident attorney from our law firm can help you take on the various legal tasks necessary to get the compensation you qualify for. Here are some of the ways we can help:
Build a Strong UPS Accident Case With Our Latest Tech
One way we stand out from other law firms in Michigan is our use of technology when building your case. Other lawyers may build cases, but we use cloud technology to protect your data and enhance your case.
We're also a paperless law firm, which cuts costs for our team and, in turn, for you as our client. With this advantage, you can look at your case and evidence from any location since we use cloud technology to sync across devices.
Negotiate With Corporate Insurance Companies
We know how difficult it can be to go up against a big delivery company like UPS. But we've been ready for this. We know how corporations try to get away with taking any responsibility for the harm they do.
That's why our UPS accident attorney in Lansing, MI, will do everything possible to get the company to pay you for the losses you've suffered. We won't accept anything less than what you need. And if UPS' insurance and legal team refuses to give you the compensation you qualify for, we won't hesitate to take them to court.
Apply Our Years of Experience To Your Case
Our team at White Law PLLC has worked on some of the most complicated cases in Michigan, such as cases against Michigan State University, Larry Nassar, U.S. Gymnastics, and even the city of Lansing. So, our law firm in Lansing has the experience necessary to take on powerful parties.
When we identify the damages you qualify for after the UPS accident, we don't stop fighting until you get them. We bring all our methods forward for your case, so all you have to do is focus on healing from your injuries.
We understand that you may be going through a difficult situation and we are ready to help however we can.
Damages You Can Recover After a UPS Truck Accident in Lansing, MI
There are two types of damages a UPS accident lawyer in Lansing, MI, can help you recover. You can recover economic and non-economic damages. Economic damages are losses you've suffered that affect you financially, while non-economic damages affect your mental health and quality of life. Here are some of the economic damages you can recover financial compensation for:
Loss of earnings

Medical expenses

Property damage

Loss of household services

Physical therapy

Medical devices

Car repair or replacement
While non-economic damages aren't directly related to financial losses you've suffered, you still will receive money for them. In many cases, non-economic damages amount to higher amounts of compensation because of the damage they've inflicted on your life. Here are some of the non-economic damages you can recover with our team's help:
Pain and suffering

Loss of enjoyment of life

Loss of quality of life

Emotional distress
You will always work directly with your attorney throughout your case.
Contact Us to Start Your UPS Truck Accident Case Today
At White Law PLLC, our Lansing UPS truck accident lawyers can help you hold the liable parties accountable for the pain they've caused you. Contact us today for a free case evaluation.
We're Experienced. We Care.
We Exceed Client Expectations.