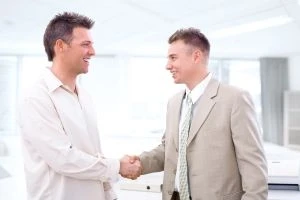 If you are thinking about starting a new business, whether as a full-time job or to make some money on the side, you should consider forming a Limited Liability Company ("LLC"). The LCC is a similar to a corporation but is much simpler than a corporation (think less paperwork). An LCC is easy to create and can be used for many types of businesses, such as a group of people joining together to create a start-up company or an individual offering music lessons out of her home.
To form an LCC, you first must think of an original name for your business. You can check the Michigan Business Entity Search to make sure no one else has used your business's name.
Second, you need to file a document called an Articles of Organization. This form is more simple than it sounds. You only need to fill out information such as your business's name, purpose, and address. The form is available from the Michigan Department of Licensing and Regulatory Affairs ("LARA")
Your Fight Is Our Fight
Finally, to create your LLC, you should also draft an Operating Agreement. An Operating Agreement is a contract describing how your business will operate. The law does not require you to create an Operating Agreement, but it is a good idea, especially if you are partnering with other people to create your LLC. You should think about consulting an attorney for the Operating Agreement to make sure you and your partners draft your contract clearly and thoroughly.
The major benefit to forming an LLC is that the LLC creates a layer of liability protection between you and your business. If your business goes into debt or is sued for any reason, your personal assets are off limits. This means that the debt-collector or person bringing suit against your business can only collect from the assets of your business. This a huge benefit because it means you can start and conduct your business without worrying about something going wrong and someone coming after your personal bank account.
In other words, the LLC provides liability protection like a corporation but is simple enough for anyone to create! If you have any questions about LCCs or how to form one, contact the attorneys at White Law PLLC!
We're Experienced. We Care.
We Exceed Client Expectations.