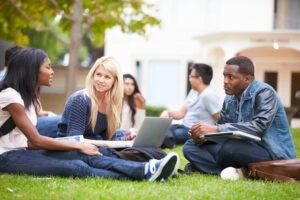 Are you looking for ways to support a survivor of sexual assault? This article will provide you with practical guidance on how to be there for someone who has experienced such a traumatic event.
By educating yourself on sexual assault, creating a safe and supportive environment, actively listening, and providing practical support and resources, you can make a significant difference in their healing process. Read on to learn how you can offer the support and validation they need during this challenging time.
Step 1: Educate Yourself on Sexual Assault
Educating yourself about sexual assault can help you recognize harmful myths and stereotypes surrounding perpetrators and survivors. This process can subsequently help you base your support on accurate information.
You can learn about sexual assault through the use of a range of tools, including books, articles, and in-person or virtual workshops. Experts can help you break down the differences between terms like rape, molestation, and harassment while going into detail about the psychological and emotional impact each form of assault can have on survivors.
These tools can also help you better understand the reactions a survivor may have to assault. You can turn to these tools for guidance on how to respond and support survivors in a sensitive and empathetic manner. Remember, knowledge is power, and it will equip you with the means needed to be a strong ally to survivors.
Your Fight Is Our Fight
Step 2: Offer a Safe and Supportive Environment
One of the best things you can do for a sexual assault survivor is create a secure and comforting space where they can openly share their experiences. Make sure they feel safe and supported by following these guidelines:
Listen without judgment

: Give them your full attention and validate their emotions without blaming or questioning their actions.

Believe them

: Show them that you trust and believe their story, as this can be crucial in their healing process.

Respect their boundaries

: Allow them to set the pace and decide how much they want to disclose. Never pressure them into sharing more than they are comfortable with.

Offer reassurance

: Let them know that you are there for them and that their feelings are valid. Remind them that they are not alone and that you will support them throughout their healing journey.
Remember, creating a safe and supportive environment is essential in helping survivors of sexual assault heal and regain their sense of self.
Listen Actively and Validate their Feelings
When supporting a survivor of sexual assault, it is crucial to practice active listening skills. Show that you're fully engaged by maintaining eye contact, nodding, and providing verbal cues to encourage them to share their feelings.
Additionally, it's important to believe and validate their experiences, acknowledging the impact it has had on their lives. Avoid victim-blaming or minimizing their emotions, as this can further traumatize the survivor and undermine their healing process.
Avoid Victim-Blaming or Minimizing Their Emotions
Now that you understand the importance of believing and validating a survivor's experiences, it's crucial to avoid victim-blaming or minimizing their emotions.
Remember, their feelings are valid and deserve to be acknowledged. When you blame the survivor or downplay their emotions, you not only undermine their experience but also contribute to the harmful culture of victim-blaming.
Instead, offer them understanding and support. Let them know that what happened to them was not their fault and that they have every right to feel the way they do. Encourage them to express their emotions freely and assure them that you are there to listen without judgment.
By avoiding victim-blaming and minimizing their emotions, you can create a safe and supportive environment for the survivor to heal and recover.
We know how to get our clients the results they need in the toughest legal arenas.
Provide Practical Support and Resources
Offering practical support and resources is essential in helping a survivor of sexual assault. It shows that you are there for them and ready to assist in any way possible.
Start by reassuring the survivor that what happened was not their fault and that they have your full support. Encourage them to seek medical attention if they haven't already, and offer to accompany them if they feel comfortable.
Help them explore their options by providing information about counseling services, support groups, and hotlines specifically for survivors of sexual assault. Offer to make phone calls or research local resources on their behalf.
Let them know that they are not alone and that there are people and organizations available to help them through this difficult time.
You will always work directly with your attorney throughout your case.
Encourage Survivors to Contact an Attorney
Every sexual assault survivor has the right to take legal action against the parties liable for their mistreatment. That said, taking legal action against an offender can be frightening. Many survivors want to bury their memories of the incident and move on, even when they're supported by considerate friends and loved ones.
Survivors who do take legal action against their offenders can protect others from equivalent harm, though. What's more, survivors working with an attorney can get justice for their losses. You, as a supportive loved one, can stand with a sexual assault survivor by encouraging them to meet with an attorney who can represent their best interests.
Our team offers sexual assault survivors free case consultations. We can take every possible step to protect survivors' privacy and prevent re-traumatization. You and a survivor can count on us to treat your circumstances and trust with diligent care.
White Law PLLC, Advocates for Sexual Assault Survivors
Supporting a survivor of sexual assault requires empathy, education, and practical assistance. By educating yourself, you can better understand their experience and respond appropriately. Creating a safe environment allows them to share their feelings without judgment or criticism, and providing practical resources can help them navigate the healing process.
Remember, your support can make a significant difference in their recovery journey. Moreover, you can encourage a survivor of sexual assault to seek out legal guidance courtesy of a law firm like White Law PLLC. Our sexual assault attorneys can help survivors get the justice they deserve by taking an offending perpetrator to court.
Sexual assault survivors can reach out to our attorneys by phone or online today to schedule their first free case consultation.
We're Experienced. We Care.
We Exceed Client Expectations.