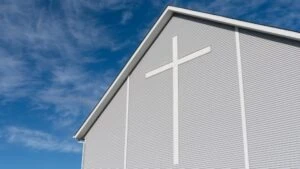 Sexual abuse by Mennonite church leaders has been a growing concern over the past several years. Clergy and other religious leaders have a special responsibility to serve their communities and protect the members of their congregations. However, it has recently been revealed that many of these ministers have misused their power and positions to sexually abuse those who trust them.
If you have been the sexual abuse victim of a Mennonite church leader, you have undoubtedly faced physical and emotional devastation. In addition to making a criminal complaint, you also have the right to file a civil claim for financial compensation. To pursue justice for the sexual abuse you have suffered at the hands of your trusted Mennonite leader and file a Mennonite church abuse lawsuit, you should contact a Okemos clergy sexual abuse lawyer at White Law PLLC today.
Understanding the Mennonite Church Community
The Mennonite Church is an Anabaptist Christian denomination. Mennonites believe that Jesus Christ has freed the world from sin and offers reconciliation to sinners. They also believe that people should be peacemakers and that reconciliation is their primary goal.
Unfortunately, because Mennonites believe strongly that individuals should love and forgive their enemies, clergy sexual abusers often go unreported. Further concealing clergy sexual abuse is the Mennonites' theology of redemptive suffering. This belief contributes to the culture of institutional secrecy and support of clergy sexual offenders.
Your Fight Is Our Fight
What Constitutes Sexual Abuse in Mennonite Churches
Mennonite church sex abuse happens when a religious leader or other person in authority uses their power or position within the church community to sexually exploit or harass another person. This inappropriate, non-consensual abuse can take many forms. Examples of sexual abuse found in Mennonite churches include the following:
Initiating sexual conversations

Sending unwanted sexual images or text messages

Unwanted fondling, touching, or kissing

Coerced oral sex, masturbation, or sexual intercourse

Rape
If a leader or other person in a position of authority in your Mennonite church has sexually abused you or a loved one, you should contact a clergy sexual abuse attorney in Michigan as soon as possible. Our trusted lawyers at White Law PLLC are experienced in bringing clergy sexual abusers to justice. We understand that you are not to blame and know what is required to get you justice and compensation through legal action.
Why Sexual Abuse in Mennonite Churches Often Goes Unreported
Many victims of sexual abuse in Mennonite churches are afraid to speak up and tell someone about the abuse they are facing. According to the Rape, Abuse & Incest National Network (RAINN), only 310 of every 1,000 sexual assaults are reported to law enforcement. There are a variety of reasons victims of sexual abuse in Mennonite churches do not come forward:
Shame

Fear of not being believed

Fear of retaliation

Concern about damaging the church's mission

Distress over upsetting the clergy's family
If you are a victim of sexual abuse in a Mennonite church, it is important that you know you are not alone. It is safe to come forward and report your abuser. Our compassionate Michigan clergy sexual abuse attorneys at White Law PLLC can support you in your sexual abuse claim.
We know how to get our clients the results they need in the toughest legal arenas.
Common Signs of Sexual Abuse in Mennonite Churches
Victims of clergy sexual abuse may exhibit warning signs. It is important to be aware of those indicators. Some warning signs of Mennonite clergy sexual abuse victims include the following:
Substance abuse

Risky behavior

Tendencies to self-harm

Spiritual detachment or avoidance

Changes in behavior

Anxiety

Sexualized behavior
If you believe someone you know in the Mennonite church is being sexually abused by clergy, or if you are a victim of clergy sexual abuse, reach out to our clergy sexual abuse lawyers today. We can handle the inappropriate situation delicately and with care. We want to help clergy sexual abuse victims get justice and the financial compensation they so greatly deserve.
You will always work directly with your attorney throughout your case.
Who Can Be Held Liable for Sexual Abuse in Mennonite Churches
Determining liability in clergy sexual abuse cases can be difficult. Despite a clergy member's guilt, the Mennonite church may offer them legal and social support. Further, the church may actively cover up its leader's sexual abuse.
In certain instances, it may be possible to file a legal claim against the abusive clergy member, the Mennonite institution, a mandated reporter, or another church attendee. Our experienced clergy sexual abuse lawyers can review your claim and determine who can be held responsible for your abuse. Do not accept a settlement offer from your church without first discussing your claim with our attorneys at White Law PLLC.
Often, Mennonite churches and other religious institutions offer clergy sexual abuse victims a monetary settlement in exchange for their silence. By doing so, the organizations are hopeful that the illegal and inappropriate behavior of their leaders will not be made public. Such cover-ups are physically and emotionally devastating for clergy sexual abuse victims.
Compensation You Can Receive as a Mennonite Church Sexual Abuse Victim
We know there is no amount of financial compensation that can reduce the trauma and pain you have experienced as a victim of clergy sexual abuse in the Mennonite church. However, filing a legal claim may bring the sexual abuse to light and end the abusive behavior. Further, monetary compensation may help you on your road to healing and recovery.
There are several types of damages you can receive in your clergy sexual abuse claim. These damages can cover your tangible and non-tangible injuries and losses. Common damages we can help you recover include:
Medical costs, including treatment for sexually transmitted infections

Costs for counseling and other therapy to help you heal emotionally

Pain and suffering

Emotional trauma

Diminished quality of life
You may also be eligible to receive compensation for additional damages, as well. It is in your best interest to consult with a clergy sexual abuse lawyer in Michigan as soon as possible. We can discuss the effects the clergy's sexual abuse has had on you and determine what damages you deserve.
Contact a Michigan Clergy Sexual Abuse Lawyer Today to Help You Get Justice
We understand the difficulties in coming forward with your sexual abuse claim. Let us help you begin your journey to recovery and hold the clergy member who abused you responsible. Contact our compassionate clergy sexual abuse attorneys at White Law PLLC today for a confidential consultation so we can offer you the appropriate resources you need to fight your abuse, and so we can help you get the financial compensation you deserve.
We're Experienced. We Care.
We Exceed Client Expectations.