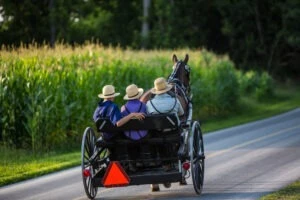 When a person suffers sexual abuse, that pain continues to follow them for years to come, no matter who caused it or why it happened. Yet, sexual abuse in the Amish community can be very much a hidden secret, something no one speaks about, and victims often do not feel they can come forward against it. At White Law PLLC, a Michigan sexual abuse lawyer works closely with our clients to ensure they, as victims, always have access to comprehensive legal support as they work against those who have hurt them.
Determining the Prevalence of Abuse Is Challenging
Because of the private nature of the Amish community, religious beliefs, and a lack of trust in law enforcement, it can be difficult to truly get an idea of how prevalent sexual assault in the Amish community is. Yet, it is believed that this type of abuse is very widespread, impacting most communities in some way. Oftentimes, these types of sexual abuse cases are quickly hidden away, but that is not the way it needs to be.
If you were the victim of sexual abuse in the United States, you have the right to legal guidance and support, and the person who engaged in this type of act should face the punishment for breaking the law. Without a doubt, that is easier to say than it is to do, as victims do not want to continue to focus on the pain they feel. Yet, at White Law PLLC, we work diligently to protect our clients in every way possible, helping them to get the justice they deserve after such a devastating incident.
You are not alone in your suffering, and you are not alone in your need to do something about it to protect others. If you are a victim, reach out to White Law PLLC now to discuss your case and know that your privacy is fully protected. There is nothing to pay us for our services now, and you will not owe us anything if we do not help you obtain a settlement in your case.
Your Fight Is Our Fight
What Makes Pursuing Legal Action Difficult within the Amish Community?
When sexual abuse occurs, you have the right to seek legal support regardless of what may be occurring within your community. However, it is impossible to ignore the challenges that many people, especially women, face in this community and how that impacts their ability and willingness to get the legal support they deserve and that is readily available to them. There are many reasons why people do not report the abuse they experience:
Amish rituals

are very different from one community and sect to the next, and often, those born and raised within those rules find it impossible to break free of them.

Some women do not believe it is right under their religious beliefs to go against what their husbands tell them to do.

In some situations, Amish women do not know they have the right to legal support when they are abused, and they may fear for their health and well-being as a result.
It is also important to note that sexual abuse in the Amish community can also impact children or those who are under the age of 18. This type of abuse may be hidden from the public eye and may carry on for years without being reported. The prevalence of these types of secrets makes it hard for victims to get help, but even if they do not report what occurred until they are over 18, they may still have the legal right to do so.
How Can We Help You If You Are the Victim of Sexual Abuse in the Amish Community?
If you are a citizen of the United States, you have rights that protect you from sexual abuse in any way, but it is important for you to take action to report these crimes. You do not have to do this alone, though, as our legal team at White Law PLLC can be there to help support and guide you throughout the process. While it can be terrifying, and many people find that it feels impossible, we encourage you to take action against those who have hurt you to protect both yourself and others.
Our sexual abuse attorneys work closely with our clients to provide them with the legal support they need throughout this process, from reporting what occurred to pursuing financial compensation against those who are responsible for those losses. If you are the victim, we will listen to you, document what occurred, help you file a police report, and then work to better understand who was at fault. There may be more than one party that is responsible for what happened to you.
Victims can count on our sexual abuse personal injury attorneys to fight for their compensation in a civil matter, which is an additional layer of protection available to you. When you meet with our legal team, know that we are here to protect you, and that means we can offer you the legal insight you need to get long-term support for your losses. Let us empower you with knowledge and legal representation so you can get justice.
You Pay Us Nothing If You do Not Win Your Case
Our legal support starts with a free consultation – your privacy is protected, and you can decide not to take any additional legal action. Once we get to work for you, you will not do anything unless we win a settlement for you, and at that time, you pay a percentage of the compensation you earn. There is no risk to you to reach out for help.
We know how to get our clients the results they need in the toughest legal arenas.
Set Up a Consultation to Special to Our Sexual Abuse Attorneys in Michigan Today
Turn to White Law PLLC for the legal guidance and support you need as a victim of sexual abuse in the Amish community. There are many good people here who want to help you, provide you with transparency and honesty in what your legal options are, and that will guide you. Contact us now to learn how we can help at a free consultation.
We're Experienced. We Care.
We Exceed Client Expectations.