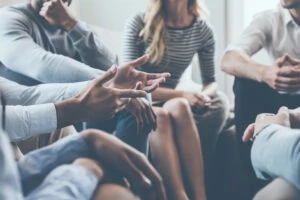 Suffering sexual abuse can be a difficult experience to overcome. The road to recovery may be long, and getting legal support may not be enough to bring you closure. You may also need further support from people who have experienced similar things.
Fortunately, there are many sexual abuse support groups and resources in Grand Rapids, MI. The support groups can provide the tools to face the suffering you have experienced. They may even offer support for both individuals and families.
If you are seeking help following a case of sexual abuse, keep in mind that you may have other options, too. You may even have grounds for a lawsuit. If unsure where to begin, check out the resources and support groups below and speak with a Michigan sexual abuse lawyer about your options.
Support Groups and Resources for Grand Rapids Sexual Abuse Victims
Following sexual abuse, you may want to speak with a support group that can help you through this situation. These support groups are often made up of people who have had similar experiences to you. That can be valuable to your recovery as you navigate your next steps.
Remember that the state provides some resources for those who have suffered sexual abuse. State programs offer a sexual abuse hotline for Michigan survivors. This hotline is staffed by trained advocates who can provide support and guidance 24/7.
Remember that your lawyer can also advocate and support you throughout this situation. Your lawyer can help you identify resources to help you through this traumatic experience. Most importantly, your attorney can provide legal guidance that can be invaluable in the courtroom and out.
Support Groups for Marginalized Groups
When seeking out a sexual abuse support group, you may find many general groups that help the entirety of Michigan. However, you may have certain needs that these broader groups are not meeting. You may need specific support from like-minded people.
This can be especially important for people with marginalized identities. People of color and people in the LGBTQ community may have different needs than other populations. Because of that, you may want to consider one of the following support groups or related groups when you need help and guidance:
How to Identify the Right Support Group for You
When seeking emotional support following sexual abuse, you have plenty of options for different support groups and resources. However, you may be unsure which is right for you. How do you decide which support group is right for your needs?
First, for those who are part of a marginalized community, you may be able to narrow down your choices by seeking support groups specific to your needs. This can help you make informed choices about which support group is right for you. It can also narrow down the number of options, which makes your decision easier.
Once you have narrowed down your selection, you may want to reach out to the support groups. Attending a meeting can give you a sense of what that support group will be like. From there, you can choose which one best meets your unique needs.
Your Fight Is Our Fight
Steps You Can Take After Sexual Abuse
When you have suffered sexual abuse, You have options beyond support groups. You have legal rights to take action, from pressing criminal charges to filing a civil lawsuit. Both options can provide closure and even justice.
Taking the right steps for your case after sexual abuse can be difficult. You may be unsure where to start. In the aftermath of a sexual assault, you may be overwhelmed with emotion and unsure where to turn.
Fortunately, you have options. Your attorney can guide you through the steps you need to take after sexual abuse to get fairly compensated. When you are ready, make sure you take the following steps to secure your compensation.
Seek Medical Attention
When you have been sexually abused, you may have also been seriously injured. If you are in shock at the situation, you may not even realize how badly injured you are. Because of that, it is vital to get medical care as soon as possible.
When you seek medical care, your doctor can prevent further damage from taking place. For example, your doctor can stop the bleeding if you have internal injuries. Your doctor can also be a source of evidence as they track exactly what injuries you have suffered.
Protect Your Physical Safety
Following a sexual abuse incident, you may also need to protect your physical safety. If the abuser is still present or is refusing to leave, you may need to contact the police immediately. If you feel in danger in any way because of the presence of the abuser, reach out to law enforcement to protect your safety.
In some cases, the police may arrest the wrongdoer depending on the exact details of the situation. They can also take your statement and begin prosecuting a criminal case. Taking this legal action can give you peace of mind and protect your physical safety.
Gathering Evidence of Abuse
Once your physical safety is taken care of, you may be ready to begin preparing for a lawsuit. After you are sure you are safe, there are many types of evidence that can support your case. This evidence can be destroyed or eroded over time, so acting as soon as possible is crucial.
Evidence for your case may include physical and forensic evidence. Medical records, witness testimony, and even confessions can help support your case. If you are unable to take these steps to gather evidence, reach out to your attorney for careful attention to your case and to details that may be vital evidence.
We Have the Tools to Help Sex Abuse Victims
Surviving sexual abuse is only the first step to recovery. You may also need legal support that can help you get the compensation you are due. Sexual abuse support groups and resources in Grand Rapids, MI can also be key to helping you through this devastating time.
When you have suffered such a devastating situation, you may need legal guidance through this process. Our team at White Law PLLC understands how difficult it can be to recover physically, mentally, and financially. That is why we are here to help.
When you are ready to take action following a sex abuse case, contact our team for help filing your lawsuit. We offer free consultations for sex abuse victims who need answers before they sign anything. When you are ready to talk to our attorneys, call or complete our online contact form.
We're Experienced. We Care.
We Exceed Client Expectations.