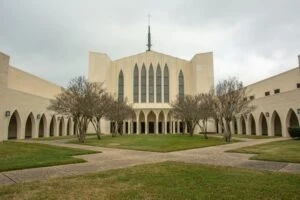 Southern Baptist Convention (SBC) sexual abuse investigations are underway. The investigations may help sex abuse victims get justice against SBC members who harmed them. In addition, a Okemos clergy sex abuse lawyer may be able to help these victims pursue damages from SBC.
At White Law PLLC, we have handled many sexual abuse cases to date. If you want to file a lawsuit against the Southern Baptist Convention or any other religious organization, we can help you out. To learn more, please reach out to us.
What You Need to Know About Southern Baptist Convention Sexual Abuse Investigations
In a Pew Research study, researchers found that SBC represented the largest Protestant denomination in the United States. The study revealed the majority of Southern Baptists were more conservative than the general U.S. public on social issues. Southern Baptists also tended to express higher levels of commitment to their religious beliefs than most Americans.
In 2019, the Houston Chronicle and San Antonio Express-News released the results of a "landmark investigation" into SBC, according to Christianity Today. The investigation revealed that there were 380 allegations of sexual misconduct against SBC leaders. These allegations took place over the course of 20 years.
Three years later, an SBC sex abuse task force released a 288-page report regarding sexual abuse claims, NPR stated. This report showed there was a seven-month period where denominational leaders mistreated sex abuse victims and mishandled sexual abuse claims. It also revealed that SBC's Executive Committee had a list of clergy and other members of the church who were accused of sexual abuse.
Your Fight Is Our Fight
How Southern Baptist Convention Is Addressing Sex Abuse Claims
In August 2022, SBC said that it was under investigation by the U.S. Department of Justice (DOJ) due to sex abuse claims, The New York Times reported. The investigation involves multiple branches of the church. SBC noted that it would fully cooperate with the investigation.
At an annual convention in 2022, SBC delegates approved a measure to track church workers who were accused of sex abuse. During this convention, SBC leaders said they would continue to look for ways to combat sexual abuse across its congregation. Efforts to protect congregation members against sexual abuse remain ongoing.
For those who have been forced to deal with sexual abuse due to the negligence of the Southern Baptist Convention, the team at White Law PLLC can help. We can learn about your case and help you submit a request for compensation from anyone responsible for your abuse. For more information, please get in touch with us.
Southern Baptist Convention Members Can Report Sex Abuse
In May 2022, SBC set up a hotline that allowed congregation members to report sex abuse. The hotline was put into place leading up to SBC's annual convention. Anyone who called the hotline was able to confidentially share information about the abuse that they suffered, receive care options, and connect with an advocate.
If you are the victim of sexual abuse caused by an SBC member, you can report the incident to authorities. Doing so can help you protect yourself and others against sexual abuse. Along with this, you can partner with a clergy sex abuse attorney to discuss your legal options.
It can be challenging to come forward and report sex abuse by an SBC member. When you meet with an attorney, they can answer frequently asked questions and many others about sexual abuse cases. They can help you pursue justice against anyone who hurt you.
We know how to get our clients the results they need in the toughest legal arenas.
Southern Baptist Convention Leaders Face Lawsuits
Several lawsuits against the Southern Baptist Convention have been filed on the grounds of sexual abuse by church leaders. For example, The Tennessean reported a former SBC leader and SBC seminary settled a lawsuit in May 2023. The amount of the settlement was not disclosed.
There were two lawsuits filed against SBC in June 2022. The plaintiffs in these lawsuits were seeking damages based on the harm that they suffered. They did not have to disclose their identities.
Filing a lawsuit against SBC can be difficult, but an attorney can help you every step of the way. Ideally, it is in your best interests to hire a lawyer who has helped their clients get the best possible case results. This attorney will advocate for you, make sure that your legal rights are protected, and help you get a fair settlement.
You will always work directly with your attorney throughout your case.
It Will Not Take Long to File a Lawsuit Against the Southern Baptist Convention
Your attorney can go over the legal process with you and explain how much time you have to submit a claim against SBC. In California, there is generally a two-year statute of limitations for personal injury lawsuits. This means you have up to two years from the date you suffer an injury caused by someone else to file a lawsuit against them.
Before you submit your claim, your lawyer will discuss damages with you. In a personal injury lawsuit, you may request thousands of dollars in compensation. Your lawyer can help you figure out how much money you should request and prepare an argument designed to help you get this amount.
When you submit your lawsuit, you should not expect an immediate resolution. Rather, your lawyer will work with you to build your argument. They may be able to negotiate a settlement on your behalf, too.
What It Takes to Settle a Lawsuit Against the Southern Baptist Convention
An SBC lawsuit can damage the church's reputation. Thus, when you file a claim, SBC may be inclined to settle. They may propose a settlement, and you will have the option to approve, reject, or counter it.
You are under no obligation to accept a settlement proposal. Typically, it is a good idea to discuss a settlement offer with your attorney. You can then weigh the offer's pros and cons and decide if the proposal meets your expectations.
White Law PLLC has plenty of experience with clergy sexual abuse lawsuits. We can help you submit your claim for compensation from SBC and put you in the best position to get a reasonable settlement. To find out more, please contact us today.
We're Experienced. We Care.
We Exceed Client Expectations.