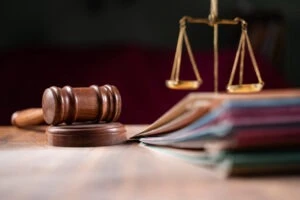 When you're a sex abuse victim, you may be afraid to reveal that you were sexually abused. Whether you feel shameful or fear backlash from your abuser, holding onto this abuse can be difficult. But the time you have to file a sex abuse claim can run out before you're ready to come forward with your story.
Many states have expanded their statutes of limitations with the help of lookback windows. Read on to learn more from our attorneys at White Law PLLC about lookback windows and how they could help you if you were a victim of sexual abuse.
What Is a Sex Abuse Lookback Window?
States usually only allow victims of sex abuse a certain amount of time to file a claim against their abuser, which is called the statute of limitations. A lookback window is a temporary extension of a state's statute of limitations, giving you additional time to file your sexual abuse claim.
However, in some situations, states will permanently revive all expired claims with an indefinite lookback window. Since all the claims are revived, if you reside in a state that does this, you can file a claim against the negligent parties regardless of how long ago the abuse took place.
Each lookback window is different depending on which state you live in. Some allow longer periods of time, while others are short-lived. A sexual abuse lawyer in your state can guide you through the legal process.
What Types of Cases Motivate States to Open Lookback Windows?
Every victim of sexual abuse can benefit from a lookback window, but a few types of cases often motivate lawmakers to open these windows. The most common instances of sexual abuse that motivate lawmakers to create revival windows are:
Child sex abuse

Sex trafficking

Campus sexual abuse

Sexual abuse of minors in the entertainment industry

Sexual abuse in the workplace
Your Fight Is Our Fight
How Can a Revival Window Help Your Sexual Abuse Case?
When you're a survivor of sexual abuse, you may have feelings of shame and guilt, even though it wasn't your fault. It takes a lot of time to process these feelings, and most states only give two or three years to file a sexual abuse claim with their statutes of limitations.
Most people who suffer sexual abuse don't disclose that they were abused until much later in their life. If your state has a lookback window for sexual abuse claims, you can properly heal from the traumatic events and file your claim when you're ready, not when the statute of limitations says to.
Revival windows could be especially helpful for your case if the abuse happened when you were young. Statutes of limitations usually give you until around 28 to file if you were a minor, but depending on your situation, you still may need time to process. When states have lookback windows, it allows victims to come forward when they're ready.
Effects of Sexual Abuse Make it Difficult To Speak Up
The impact of sexual abuse can last a lifetime, making it difficult to function in everyday life. The trauma of abuse in a sexual context affects every victim differently, but there are common effects that can make coming forward with your story hard. Common effects of sexual abuse include:
Depression

Eating disorders

Trust issues

Memory loss

Substance abuse

Anxiety
If you're experiencing any of these effects, seeking medical attention can help you get the treatment you need. After you feel you are ready, a lawyer at White Law PLLC can help you move forward in your case.
What States Currently Have Sex Abuse Lookback Windows?
According to Child USA, a non-profit dedicated to preventing child sex abuse, seven states currently have revival windows for victims of sexual abuse. The states include:
Colorado:

Opened

Jan. 1, 2022

, for survivors of sex abuse from 1960 to 2021 from private organizations, governments, and individuals; closes

Jan. 1, 2025

.

Arkansas:

Opened

Feb. 1, 2022

, for sex abuse victims of private organizations and government, closes

Jan. 31, 2024

.

Louisiana:

Opened

June 10, 2021

, for sex abuse claims against any party; closes

June 14, 2024

.

Maine:

Opened

Feb. 14, 2023

, and remains open indefinitely.

Nevada:

Opened in

2021

and remains permanently open.

New York

: Opened

March 1, 2023

, for victims of gender-motivated violence, child sex abuse, and sexual abuse and closes

March 1, 2025

.

Vermont:

Opened in

June 2019

and remains open permanently for victims of sexual abuse perpetrated by private organizations, individuals, and the government.
While this is the most current information available about these lookback windows, you should speak to a lawyer in your state to get more information about how the revival window may affect your case. A lawyer can provide an in-depth explanation of your unique situation and update you on any changes to the lookback window.
What States Previously Had Sex Abuse Lookback Windows?
While some states have permanent lookback windows, others previously had a revival period that has expired. However, it's important to know which states they are. There were nine states that previously had a lookback window that allowed sex abuse survivors to file a claim. The states were:
Arizona

California

Delaware

Georgia

Hawaii

Michigan

New Jersey

North Carolina

Washington D.C.

Minnesota
While the lookback windows are no longer open in the states above, there may be a chance for any of them to re-open sexual abuse lookback windows in the future. When states have a sympathetic perspective on sex abuse, there's a higher chance of them reinstating a revival window if there's a large discovery of sexual abuse.
The existing statute of limitations is beginning to expand in many states via new legislation. We are optimistic that Michigan will experience the same results. Contact us if you have experienced clergy abuse and it has been more than three years after the abuse took place, or if you are older than 28; we might still be able to assist you with your claim.
We know how to get our clients the results they need in the toughest legal arenas.
Learn More About Lookback Windows
A sex abuse lawyer in your state from White Law PLLC can help you understand how your state's revival window for sex abuse can help your case. Our law firm's lead attorney has represented sexual abuse victims across the country in nationally recognized cases. Our case history includes hundreds of Boy Scouts of America and clergy sex abuse victims.
You can call us or fill out the contact form on our website, and one of our lawyers can answer any questions you have about lookback windows for sexual abuse.
We're Experienced. We Care.
We Exceed Client Expectations.