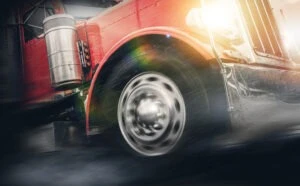 If you find yourself involved in a truck accident, it's crucial to know the steps to take in order to protect yourself and your rights. A Michigan truck accident lawyer can be vital to making sure you get the compensation you're owed, but there are other things you should do, too.
In this article, we'll guide you through what to do after a truck accident.
Ensure Your Safety and Seek Medical Attention If Needed
Make sure you're safe and seek medical attention if necessary.
After a truck accident, the most important thing is your safety. Check yourself for any injuries and move to a safe location if possible. If you're unable to move, try to alert someone nearby for help. Call 911 or ask someone to do it for you.
It's crucial to seek medical attention, even if you think you're fine. Some injuries may not be immediately apparent, so it's better to be safe than sorry. Paramedics can evaluate your condition and provide necessary treatment. Remember, your health is the top priority.
Don't hesitate to get medical help after a truck accident.
Your Fight Is Our Fight
Gather Information and Document the Accident
Start by collecting and recording all relevant information about the incident. This includes the name, contact information, and insurance details of the truck driver involved, as well as any witnesses.
Take photos or videos of the accident scene, showing the damage to vehicles and any road conditions that may have contributed to the accident. Make sure to note the date, time, and location of the accident, as well as any other important details such as weather conditions or traffic signs.
Additionally, obtain a copy of the police report and any medical records related to your injuries. This documentation will be crucial when filing an insurance claim or pursuing legal action.
Remember, the more detailed and accurate your records are, the stronger your case will be.
Notify Your Insurance Company
Once you have gathered all the necessary information and documentation, it's important to promptly notify your insurance company about the incident. Contacting your insurance company as soon as possible is crucial to ensure that you receive the proper assistance and support in handling the aftermath of a truck accident.
When reporting the accident, provide all the details and be honest about what happened. This includes sharing information about the parties involved, the date and time of the accident, and any relevant documentation you have collected.
Your insurance company will guide you through the next steps, such as filing a claim and arranging for repairs. Remember, the sooner you notify your insurance company, the sooner they can start working on your case and providing you with the necessary help.
We understand that you may be going through a difficult situation and we are ready to help however we can.
Consult with a Personal Injury Lawyer
If you've been involved in a truck accident, it's important to consult with a personal injury lawyer to understand your legal options. Here are three reasons why seeking legal advice is crucial:
Expertise:

A personal injury lawyer specializes in handling accident cases, especially those involving trucks. They have the knowledge and experience to navigate through the complex legal process, ensuring that your rights are protected.

Compensation:

A lawyer can help you determine the true value of your claim by considering factors such as medical expenses, lost wages, and pain and suffering. They will fight to maximize your compensation and negotiate with insurance companies on your behalf.

Peace of mind:

Dealing with the aftermath of a truck accident can be overwhelming. Having a personal injury lawyer by your side can alleviate the stress and burden, allowing you to focus on your recovery while they handle the legal aspects of your case.
Remember, time is of the essence, so don't wait too long to consult with a personal injury lawyer after a truck accident.
You will always work directly with your attorney throughout your case.
Types of Compensation Available for a Truck Accident
Truck accidents can be particularly devastating due to the sheer size and weight of the vehicles involved. If you or a loved one has been in such an accident, it's crucial to understand the various types of compensation that may be available to you. Here's a breakdown:
Medical Expenses

: This is perhaps the most straightforward form of compensation. Victims can be reimbursed for hospital stays, surgeries, prescription medications, physical therapy, and any other medical treatments resulting from the accident.

Lost Wages

: If the victim is unable to work due to injuries sustained in the truck accident, compensation for lost wages can be sought. This includes both wages lost during recovery and potential future earnings if the victim is unable to return to work or can only do so in a limited capacity.

Property Damage

: This compensation covers the repair or replacement of your vehicle and any other personal property damaged in the collision.

Pain and Suffering

: This is a more intangible form of compensation, but no less significant. Pain and suffering encompasses the physical pain and emotional distress a victim experiences as a result of the accident. It takes into account the trauma of the accident, the pain of injuries, emotional anguish, depression, anxiety, and any other mental afflictions. Determining the value for pain and suffering can be complex and often requires expert testimonies and evidence.

Loss of Consortium

: If the accident affects the victim's relationship with their spouse, they may be eligible for loss of consortium damages. This compensation addresses the loss of companionship, affection, and sexual relations.

Punitive Damages

: In cases where the truck driver or the company's negligence was especially reckless or malicious, punitive damages may be awarded. These are not meant to compensate the victim, but rather to punish the responsible party and deter similar behavior in the future.

Rehabilitation Costs

: Some injuries may require long-term rehabilitation or therapy. Compensation can cover these costs, ensuring the victim receives the necessary care to recover as fully as possible.

Funeral Expenses

: In the tragic event that a truck accident results in a fatality, the victim's family can seek compensation to cover funeral and burial costs.
Remember, each truck accident is unique, and the types of compensation available can vary based on the specifics of the incident, the jurisdiction, and the evidence presented. It's always advisable to consult with an experienced truck accident attorney to guide you through the process and ensure you receive the compensation you deserve.
Contact a Truck Accident Lawyer Today
Remember, the most important thing is to ensure your safety and seek medical attention if needed.
Gather all necessary information and document the accident properly. Don't forget to notify your insurance company as soon as possible. Lastly, consult with a personal injury lawyer to guide you through the legal process and protect your rights. Our team stands ready to help.
Contact us today and let us help you get your life back together.
We're Experienced. We Care.
We Exceed Client Expectations.