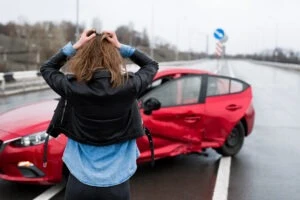 Being involved in a car accident is one of the most unpredictable accidents you can experience. You can either walk away with minor injuries or suffer from permanent damage. In any case, you deserve to be compensated for your injuries when another driver caused your accident.
You may need to pay for medical expenses, lost income, pain, suffering, and property damage. When you are injured in a car accident, there are several ways that you can fight for your compensation. Find out how a Monroe car accident lawyer from White Law PLLC can help with your car accident claim.
No-Fault Insurance to Protect Yourself on the Michigan Roads
Some states (like Michigan) allow drivers to seek compensation through their insurance policies, whether they are at fault or not. These are known as no-fault states. When it comes to your compensation, you can use the following insurance policies to cover the costs of your damages.
Personal Injury Protection (PIP) Coverage
This insurance policy helps cover the costs of all medical bills and lost wages related to your accident. Unlike other insurance policies, you can file a claim for the damages you've endured, whether you are found at fault or not.
Property Damage Coverage
This insurance coverage helps pay for the costs of any property damage to your vehicle. You can use this coverage to cover your car's repairs or purchase a new car if your vehicle is undrivable.
Your Fight Is Our Fight
How No-Fault Insurance Benefits You
No-fault insurance can take care of your current expenses for your injuries. This allows you to have peace of mind while fighting for your compensation. When your finances are limited, you may be desperate to receive your compensation as soon as possible.
With your current expenses taken care of, you can fight for full reimbursement from a powerful place. You can be more selective about the offers that insurance companies throw out. Even if you have had to pay for some damages out of pocket, you can request to be made whole through your settlement.
We're not just lawyers. We're passionate advocates who will ensure that your voice is heard and your rights are protected.
Trying to Reduce Your Compensation
You should try to fight for compensation for your car accident. Your insurance company can make it difficult to receive a sufficient settlement. They often avoid paying out claims because those payouts affect the company's bottom line. They will do whatever it takes to either discredit your claim or deny it altogether.
In addition to denying your claims, the other driver's legal team could try to reduce your compensation if you file a car accident claim. They may argue that your negligence contributed to your accident. If they can prove that you are somewhat liable for your accident, the amount you receive can be reduced.
We know how to get our clients the results they need in the toughest legal arenas.
Proving Fault with the Help of a Car Accident Lawyer in Monroe, MI
One way to prevent this is by proving the other driver's fault. You must prove that the other driver's actions were responsible for your accident. But you must also be able to prove that you did not contribute to your accident if the other driver wants to file a counterclaim against you.
This is why you should consider consulting with a car accident attorney in Monroe, MI, about your claim. There are so many ways that a car accident lawyer can benefit your claim.
You will always work directly with your attorney throughout your case.
What a Monroe Car Accident Lawyer Can Do for You
You should start by filing an insurance claim. A car accident lawyer in Monroe, MI, can assess the facts of your situation and help you file a strong claim. Your attorney can help you provide the best evidence and fight back against insurance adjusters who want to poke holes in your argument of their client's liability.
Offering Protection Throughout the Legal Process
If your insurance claim is denied, your car accident lawyer can review it and help you prepare for an appeal. You may think you have provided the best evidence for your claim, only to be denied. Insurance adjusters may also ask you for additional information that has nothing to do with what you originally submitted in your claim.
They may even pressure you into taking a settlement that is not in your best interest. Being represented by a Monroe car accident attorney can protect you from these situations.
Your attorney will push back if insurance representatives want to say that your injuries are not that severe. They will ensure your rights are protected from any underhanded tactics the insurance company may use.
Your car accident lawyer can watch over your legal interests regardless of your position. While you are recovering from your injuries, no matter how minor or severe, your attorney will focus on what is in your best interest.
Maximizing Your Compensation
Your car accident lawyer can also help you maximize the compensation you deserve. This can be very helpful if you have suffered serious injuries from your car accident. Insurance adjusters will try to persuade you to accept the same compensation that someone with minor injuries would be rewarded.
A car accident lawyer can provide more accurate estimates for your compensation and show you what you deserve. They will work with medical experts and specialists to determine what your prognosis is. If you need significant long-term treatment, you may need a larger settlement to prevent you from paying out-of-pocket. If you want to settle with an insurance company, your car accident lawyer can draft a demand letter and share the compensation demands you should receive based on your calculated damages.
Your car accident lawyer can also develop a fully researched estimate for your damages. Some damages require a calculation method, like pain and suffering. There can even be multipliers for these non-economic damages based on your age or gross negligence on the part of the person who hurt you. This is a damage that insurance adjusters will often miscalculate.
Consult with a Car Accident Lawyer in Monroe, MI Today
Did you or a loved one suffer injuries in a Monroe car accident? The team at White Law PLLC is here to investigate the crash, review your injuries, and fight for compensation on your behalf. Call our office to schedule a free initial consultation with a Monroe car accident lawyer today.
We're Experienced. We Care.
We Exceed Client Expectations.