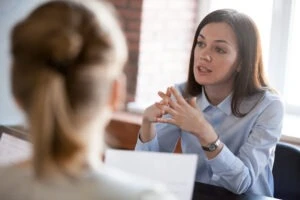 Victims of sexual abuse from the clergy may experience pain, mental health issues, and loss of enjoyment for a long period of time. At White Law PLLC, our sexual abuse lawyers aim to offer compassionate counsel and representation to abuse victims.
If you've been sexually harassed, abused, or assaulted by a member of a religious institution, a Flint clergy sexual abuse lawyer can help you obtain compensation and connect you with the support you need to work through your trauma.
Clergy Sexual Abuse in Michigan
Currently, there is an ongoing investigation into clergy abuse in the state of Michigan. So far, one priest has been found guilty of abusing two minors. Eight other clergy members are under criminal investigation for sexual crimes committed over the past several decades.
Michigan Sex Abuse Laws
Alongside criminal proceedings, the state has passed legislation requiring church members to report suspected abuse. Sex offender registration laws have also been amended to include clergy members who abuse and assault minors.
If you're ready to come forward and hold your abuser accountable, there has never been a more accepting and accommodating time than the present. Making your voice heard may also give others the confidence to speak out.
At White Law PLLC, we understand that you might be reluctant to tell your story, but if you feel that it's time to bring your experiences to light, a clergy sexual abuse attorney in Flint, MI, can help you pursue a lawsuit.
Your Fight Is Our Fight
How a Sexual Abuse Lawyer in Flint, MI, Can Help You
Our attorneys understand that abuse is a delicate subject. While we'll take a strong stance against your abuser, we'll also take an empathetic and respectful approach when giving you our counsel. We will respect your decision if you ever feel uncomfortable talking about your experiences.
Determine if You're Eligible to File a Lawsuit
While we vow to honor your discretion, we'll need to learn more about the mistreatment you endured to take legal action on your behalf. We'll ask you questions about your experiences via a free consultation to determine if you're eligible to file a lawsuit.
Calculate the Compensation You Deserve
To hold your abuser accountable to the fullest extent of the law, we'll also need to understand the degree of sexual abuse that you endured and how it affected your personal life and mental health. Once we know more about how you've been affected, we'll be able to calculate and pursue the compensation you're owed.
We're not just lawyers. We're passionate advocates who will ensure that your voice is heard and your rights are protected.
Compensation You Might Receive from a Sexual Abuse Lawsuit
While no settlement or court award can ever come close to making up for the emotional wounds and trauma you've experienced, compensation can help you get counseling and support. In addition, you might also get a sense of closure from knowing your abuser was held responsible for their actions.
If your lawsuit is successful, you may receive compensation for the following losses:
Medical bills

: Sexual abuse can cause painful injuries that require medical treatment and ongoing care to recover from. If you've sustained an injury or contracted a

sexually transmitted infection

(STI) due to the abuse you experienced, our clergy sexual abuse attorneys in Flint, MI, can obtain compensation to cover your medical expenses

Cost of counseling

: Working with a therapist can help you recover from the psychological scars and issues caused by your abuse. If you've experienced

post-traumatic stress disorder

(PTSD), anxiety, depression, or another mental health problem, these damages can help you afford professional counseling.

Pain and suffering

: As a victim of abuse, you may have experienced physical and mental pain. These damages can help you cope with the suffering you've been burdened with.

Loss of enjoyment of life

: Sadly, many sexual abuse victims are left unable to enjoy the activities and aspects of life that once fulfilled them. If your abuse has decreased your quality of life and ability to be happy, a Flint clergy sexual abuse attorney from our firm can pursue these damages.
In addition to the damages listed above, you may also receive punitive damages. Punitive damages can be requested as a punishment for the clergy member who abused you and anyone who helped them cover up your mistreatment.
We understand that you may be going through a difficult situation and we are ready to help however we can.
New Statute of Limitations for Sexual Abuse in Michigan
If you need to file a sexual abuse lawsuit against a clergy member in Michigan, you'll need to comply with Michigan Compiled Law 600.5851b. If you were abused when you were a child, you have until your 28th birthday to file a lawsuit.
That being said, there's a new bill currently making its way through congress that could expand the amount of time you have to file. If passed, the bill will give you until your 48th birthday, or 10 years after the incident, to take legal action. If your memory of abuse was repressed, the bill will give you seven years from the date of discovery to file.
Our sexual abuse lawyers from Flint can advise you about the timeframe that applies to your case and ensure that your suit is filed before the relevant deadline.
You will always work directly with your attorney throughout your case.
Why You Should Choose the Attorneys at White Law PLLC
Our attorneys in Flint, MI, are uniquely qualified to take on your sexual abuse case. Here's what they'll bring to the table if you choose to work with our firm:
Experience: Our lawyers have over 60 years of combined experience helping sexual abuse victims take action against their abusers.

Demonstrated results: Jamie White, our founding attorney, won a $500,000,000 settlement for the plaintiffs involved in the

Larry Nassar campus sexual abuse case

.

Commitment: Our attorneys are committed to

holding clergy members responsible for abuse

. If we take on your case, we'll work tirelessly to bring your abuser to justice.
Contact a Sexual Abuse Attorney in Flint Today
If you feel it's time for you to come forward and hold your abuser responsible for the unforgivable crimes they've perpetrated, White Law PLLC is here to help you. Contact us today to schedule a free consultation and get started on your case.
If we agree to help you pursue legal action, a FLint Clergy Abuse Lawyer from our firm will begin collecting evidence and testimony related to your abuse. Once they've constructed and filed your lawsuit, they'll represent your best interests in the courtroom.
We're Experienced. We Care.
We Exceed Client Expectations.